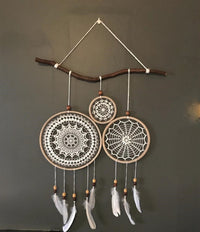 This set includes 3 dream-catchers.
All of these pieces are handmade so you will have unique beautiful piece that will not be identical by any other piece , isn't that awesome?!

If you have passion for modern bohemian style or simply enjoy handmade treasures, this dream-catchers will become your favorite wall art.